Clarifying Agent for PP. Additives for Automotive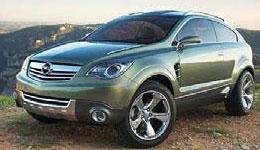 Wide range of Polymer Additives. Odour free clarifier. High performance Nucleating Agents. High Heat Phosphites for Engineering Plastics and Polyolefins. Halogen Free Flame Retardants for ABS, PC, m-PPE, PC-ABS, PP, EVA etc., HALS for automotive and other uses.
ADEKA Corporation makes wide range of Additives for Plastics including Antioxidants (Phosphites, Phenols & Thioether types), Nucleating Agents, Clarifying Agents, Flame Retardants (no Halogen), Lubricants and Light Stabilizers. ADEKA has many original molecules and also produces commodity additives. Polymer additives are made in Japan, Korea, Taiwan, China, USA & France.
---

Clarifying Agent and Nucleating Agent for PP
ADEKA Clarifier for PP is called ADK STAB NA-21 and Nucleating agent is ADK STAB NA-11.

NA-21 is ODOUR FREE. It is metal salt of Organic Phosphate.

ADEKA Nucleators and Clarifiers give substantial improvement in clarity, flexural modulus, thermal properties, gloss and cycle time compared to competitive materials.

Additional benefits are less extractability, and no deposit on moulds and rolls.

NA-21 and NA-11 are very cost effective because they give excellent results even at low PHR.
| | |
| --- | --- |
| | NA-11 is much more effective than Na-bz. in talc filled impact-PP (Talc 10%) |
| | Effect of NA-11 on Flexural Modulus of talc-filled impact PP (MFR=25) |
---

New HALS/ Synergist Technology for Automotives- LA 402XP
Master pellet form.

High photo stability and colour stability in PP. Effective in filled and pigmented formulations.

Less blooming and less fogging.

No stain in the mould during processing.

Recommended for use in Automotive PP grades particularly in exterior parts.
Weatherability of photostabilized PP exterior parts (SWOM,83șC, with spray)


Formulation :
ICP (65), EPR (15), Talc (20), black or gray pigment MB (3),
Ca-stearate (0.1), ADK STAB AO-60 (0.1), ADK STAB 2112 (0.1)
SWOM : Temp. 83 ˚C, with water spray (18/120 min cycle)


Main Japan Factory for Polymer Additives
MIE Factory (ISO 9001, ISO 14001 and OHSAS 18001 factory)
---
» For full range of ADEKA Polymer Additives please click here